High quality shrinkable PVC wine bottle caps and Polylam capsules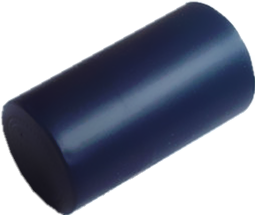 Capsules can be used for a wide range of products including wine & spirits, olive oil, sauces, marinades, etc.These capsules can be applied either by hand or automatically on a high speed capsule dispensing machine, PVC capsules must be shrunk onto the bottle with heat. Capsules can be made with or without tear strips which are used for easy opening as well as tamper evidence.
Freshmoon manufacture and supply high quality PVC and aluminum+polyethylene wine bottle caps(capsules) at a very competitive price , we have been doing business in this field since 1990's in China with good reputation, And our wine bottle caps have exported to many other countries such America, Russia, Denmark, Zimbabwe and Burma.
Get a free sample
Products features:
Wine bottle caps sealing
FREE sample and short delivery on time service
logo printing and emboss ,hot stamp is workable
Can be made with tear strip
Up to 10 colors printing
The size can be customized
PVC Capsules must be stored in a controlled, cool temperature environment
PVC capsules should not be stored in direct sunlight as UV rays may pre-shrink the capsules
If you want to learn about Tin capsules,Please click puretincapsules.
High quality heat shrink bottle seals/shrink bands with 10 colors printing
Freshmoon also manufacture PVC heat shrink seal caps/shrink bands , which are widely used on soy sauce bottles,hot sauces,vinegar bottles,chili sauce bottles and so on.They are used mainly for seal as well as tamper evidence.They can be made with or without tops.
Attention
• PVC Capsules must be stored in a controlled, cool temperature environment
• PVC capsules should not be stored in direct sunlight as UV rays may pre-shrink the capsules
• PVC Capsules should not be exposed to sudden temperature extremes which may also cause thermal shock and result in shrinkage problems
• PVC capsules can be made with or without tops
• PVC capsules can be made with vertical perforation
Automatic production line