XianKa Sauce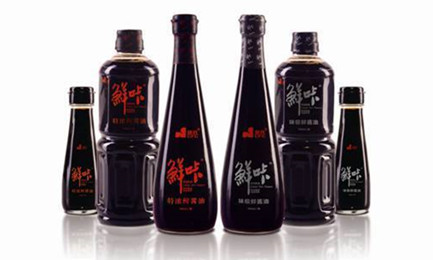 PVC cap seal case study
About XianKa
XianKa soy Sauce,launched in 2009,is a kind of soy sauce focus on condiment market.It's a new generation healthy product  beyond the entry-Level soy sauce on the market.The "cool-black" design is selected from more than 50 designs.
Challenge
When Fortune food(China) Co.Ltd launched Xianka soy sauce,It uses the world's most advanced, and latest technology production process and most importantly, the process is based on the original Japanese soy sauce method, producing fragrant sauce with low-temperature preparation.But the counterfeit show up on the market soon, So Fortune food turned to us to discuss a PVC cap seal solution for tamper evidence.
Solution
The solution turned out to be using the PVC shrink cap seals onto the XianKa soy sauce bottles. We suggest put logos on the "body" of cap seal and make a vertical perforation for easy opening, and the design will match the label design well too. After initial discussions,we were able to onboard the XianKa cap seal project quickly so the new products with cap seals could launched in 1 months.
Performance
After new Xianka soy sauce with cap seals launched in 2010,the sales increased promptly,you can see them everywhere,TV shows,newspapers,convenience stores,supermarkets, ect, XianKa soy sauce has become the hot sale products in condiment market.And the market share has increased to the top level since then.
Conclusion
Companies spend lots of money designing,marketing and testing, The money and effort are wasted if the market appearance reduces brand appeal.A nice cap seal can make change happen.
PVC cap seals will make your brand stand out on the shelf, enhance your product brand identity.
If you want to get a quote or FREE sample of shrink cap seal ,Please don't hesitate to contact us !