Automatic Sleeve Shrink Wrapping Machine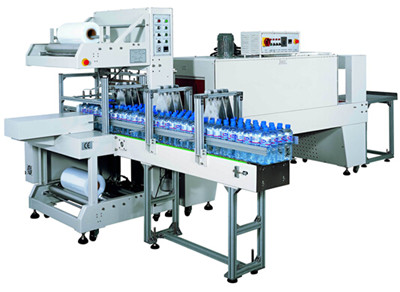 Introduction
Automatic sleeve wrapping machine is suitable for such products as carton,case,pop-top cans, glass bottles, beer and mineral water, to automatic shrinking and packing. Depending on customer needs, the conveyor belts can be designed as axle type or mesh type. Large parts may also be wrapped and shrink within a short time. Applicable for PE and PVC shrink film.
Features
1. This is a automatic production line integrated with such processes as automatic conveying, feeding, sealing,cutting and shrinking.
2.For large collectively counted case(box or can) packing.
3.It is preferred to encase with PE or PVC shrink film before shrink package.
4.The electrical units are from international famous companies such as: OMRON, SICK, MITSUBISHI and so on.
5.The packed goods are neat, and suitable for long transport.
6. This machine can be designed straight-line or right-angle line according to customers' production line requirement.
For more information,Please contact us today!
How does wrapping machine work?
Key benefits
Professional technical support and customized service.
One year quality warranty and free lifetime technique support.
Free spare parts would be supplied if machine broken within warranty period.
15 years manufacture experience.
CE certificated.